Pavilion Theme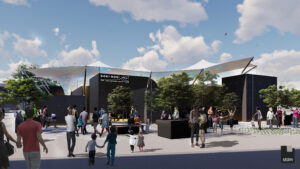 The theme of the Luxembourg Pavilion at Expo 2025 Osaka is "Doki Doki – The Luxembourg Heartbeat".
Come and feel Luxembourg's beat as a resourceful country and be a part of the excitement at Expo 2025 Osaka!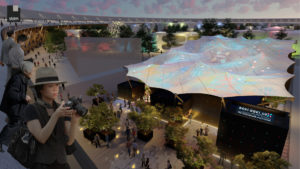 Doki Doki – The Luxembourg Heartbeat
"Doki Doki" is a Japanese expression that conveys the thrill of a beating heart, symbolizing excitement and joyful anticipation.
And that's exactly what you can expect from Luxembourg:  a country that is open, reliable, and dynamic.
The Luxembourg Pavilion offers an exciting visitor journey through its pioneering circular architectural design and compelling scenography that will embody the heart-pounding feeling of "Doki Doki."
Committed to circular economy
The pavilion is envisioned as a "showcase" for the circular economy, prioritizing sustainable development and resource preservation.
Circularity is at the heart of Luxembourg's presence at Expo 2025 Osaka: from architecture to scenography to daily operations, the pavilion will be a model of circular use of resources.
The pavilion will serve as a demonstration of Luxembourg's efforts towards promoting a circular economy, presenting innovative solutions and implementing practices that can be replicated on a larger scale.
«

The pavilion that we will develop for this occasion will perfectly reflect the will of the government to lead the Grand Duchy towards a sustainable and innovative future.

»