Architecture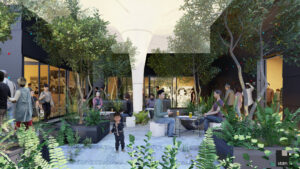 The architecture of the Luxembourg Pavilion at Expo 2025 Osaka will be an example of the country's dedication to circularity and sustainability.
Exhibiting the Grand Duchy's forward-thinking approach to sustainable architecture, the circular design developed by the architectural firm STEINMETZDEMEYER  will embody the principles of reduce, resuse, and recycle.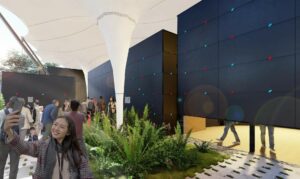 a showcase of circular economy
The pavilion's innovative architecture will not only be a source of inspiration and enablement for those who aim to contribute to a more sustainable tomorrow, but also embody a showcase of the circular economy.
Therefore, Expo 2025 Osaka provides a unique opportunity for the Grand Duchy to demonstrate its progressive architectural capabilities and to position itself as an authority in the field of circular economy.