Parliamentary delegation visits Expo 2020 Dubai
A delegation of deputies of the Luxembourg parliament visited the World Expo in Dubai on 12 March 2022, which opened on 1 October 2021.
Eight pavilions were on the agenda, including the Japanese, Dutch, Ukrainian and Luxembourg pavilions. Another pavilion visited was that of Portugal. During the visit, deputies highlighted the exceptional and friendly relations between the two countries.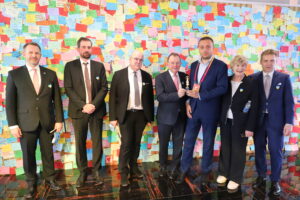 Following the current events in Ukraine, the parliamentary delegation also visited and met the director of the Ukrainian pavilion, Yvan Sydorenko. As a sign of solidarity, the deputies presented him with a statue of the "Gëlle Fra" symbolising the resistance of the Luxembourg people during the wars.
On this occasion, they left words of compassion and solidarity.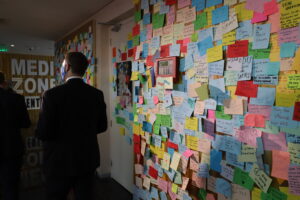 The Luxembourg Pavilion in the spotlight "Resourceful Luxembourg" is the main theme of the Luxembourg pavilion: resources and the reinvention of Luxembourg over the years through the creative use of its resources.
Members learned about the different sections that highlight the aspects of the pavilion: diversity, connectivity, sustainability, dynamism and beauty.
The aim is to discover the pavilion with all five senses, explained Luxembourg Pavilion Commissioner Maggy Nagel. It is important for each country to be able to present itself at such a universal event, stressed the President of the Chamber of Deputies Fernand Etgen.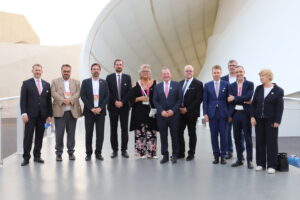 At the United Nations Mission Possible Pavilion in the Opportunity District of Expo 2020 Dubai, members of parliament were briefed on the various options for conserving resources.
Japan will host the next World Expo in Osaka in 2025.
Source: chd.lu
---